2023 Operating Dates

| Park / Campground | Usage (day use, camping, etc.) - Legend | Opening and Closing |
| --- | --- | --- |
| Sauble Falls | | April 21, 2023 to October 29, 2023 |
Facilities
Activities
Please note: Availability of some facilities and activities may be restricted to specific areas of the park, may be ecologically dependent, or may be seasonally weather dependent.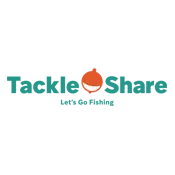 General Information
Regional Health Unit for this Park: Grey Bruce Health Unit
Phone:
519-422-1952
Size: 20.24 ha
Year established: 1971
Park Classification: Recreational
Address:
1400 Sauble Falls Road
South Bruce Peninsula, ON
N0H 2T0
---
What You'll Like:
The perfect base camp for visits to nearby Sauble Beach and to explore the Bruce Peninsula.
An exceptional picnicking site including a children's adventure playground.
Spring and fall spawning runs for Rainbow Trout and Chinook salmon. Watch the fish struggle over each ledge of this cascading waterfall to spawn upstream.
Excellent fishing.
This historic falls used to power a timber mill and generating station. Now flanked by immature forest, the falls are the end of the Rankin River canoe route - ideal for novice canoeists.