Get a permit
You can get a daily vehicle permit for just one day, for a season, or for the entire year.
Daily vehicle permits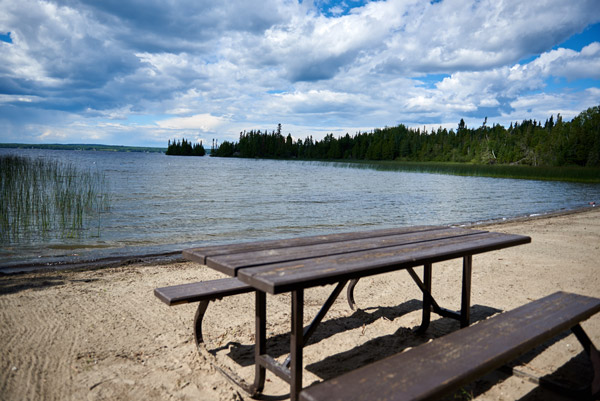 A daily vehicle permit is good for a single day and includes entry for one vehicle and its occupants.
Daily vehicle permits are available in advance at participating parks.
You can buy advance permits up to 5 days before arrival.
At all other parks daily vehicle permits are available upon arrival.
Related Links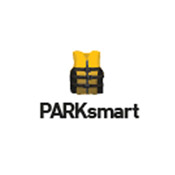 Seasonal daily vehicle permits
Note: seasonal and annual daily vehicle permits do not guarantee park entry. Park capacity limitations will apply.
Annual day use vehicle permit
This is our best value permit.
Explore provincial parks for an entire year (January 1 to December 31). Visit 5 or more times a year and it pays back. Go for a hike, to the beach, for a picnic, drop a fishing line and so much more. If you are a private individual or family, this pass is for you.

Summer day use vehicle permit
Similar to the annual permit, valid from April 1 to November 30.
Winter day use vehicle permit
Do you love to be outdoors when the snow flies? Then this is your pass. Valid for day use from December 1 until March 31.
Commercial day use vehicle permit
Are you a business located near a provincial park? Here is a permit that you can loan out and share with your visitors. They'll welcome the added park perk! (January 1 to December 31)
Hold your spot
If you have a seasonal permit and want to visit one of the participating parks that sell advance daily vehicle permits you will need to "reserve" your spot in advance to guarantee entry.
Get a seasonal permit
Buy online now or you can purchase in-person at a park during park operating season.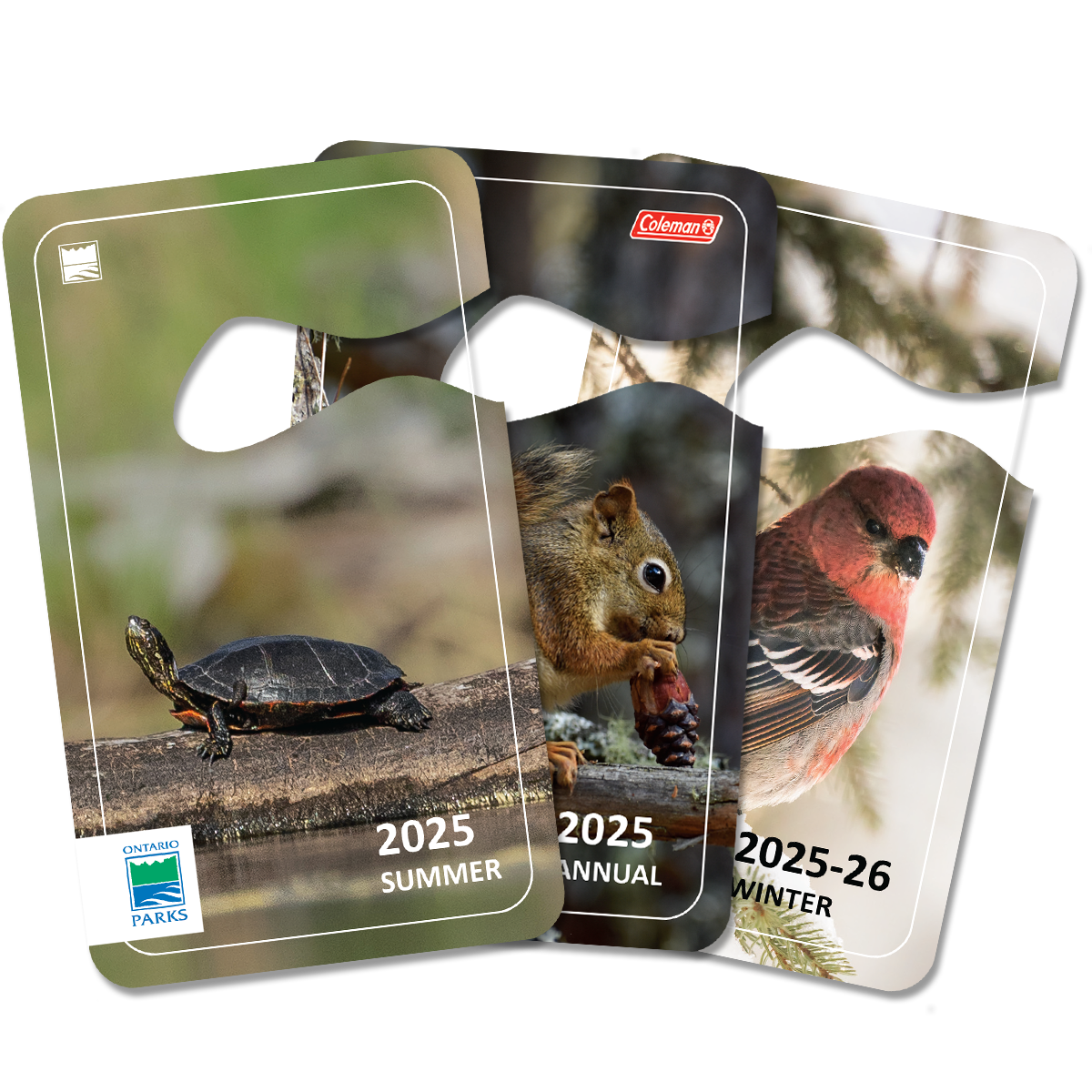 As announced in the spring of 2021, Ontario Parks extended the expiry date of the 2021 Summer Daily Vehicle Permit and the 2021 Annual Daily Vehicle Permit for one year. The new dates are as followed:
The 2021 Annual and Commercial Daily Vehicle Permit will now expire on December 31, 2022
The 2021 Summer Daily Vehicle Permit is valid April 1, 2022, to November 30, 2022
No action is required on your part. This expiry extension is applied automatically.
If you purchased or received a 2022 Summer Daily Vehicle Permit or a 2022 Annual Daily Vehicle Permit and already have a valid 2021 seasonal day-use permit, Ontario Parks will honour a full refund should you wish to return your 2022 seasonal permit. Refunds for the return of the permits will be honoured until June 30, 2022.
You can return your permit in person at an open park office or by mail. If you are returning your permit by mail to Ontario Parks, please follow the instructions for submitting a refund request form and mail your seasonal permit along with the completed form to:
Ontario Parks Revenue Administration Office
Refund Request
P.O. Box 2178
Orillia, Ontario
L3V 6S1
Please allow 4-6 weeks to process the refund.